We are located in Castelnuovo Magra - La Spezia - in the area overlooking Luni ancient archaeological site, where Liguria and Tuscany meet. Our family have been cultivating vineyards on these hillsides near the sea ever since the seventies. They have thus overcome the roughness of this hard and pebbly territory. Here ancient and refined grapes - strongly and deeply tied to local tradition - are cultivated: Sangiovese and Vermentino. We fully commit ourselves to enhancing their main characteristics and to preserving their genuineness. We chose a symbol for our Winery House and this symbol is a stele statue, a typical prehistoric monument whose dating is still uncertain - and many specimens of which were found in Lunigiana.
Our Location and Our Territory:
Colli di Luni Tradition
We are located just above the ancient town of Luni which was founded by the Romans in 177 B.C. Our history has been evolving within the furrows of this place millennial tradition. Here grapes were grown even at the Etruscan times. Profiting by a Mediterranean temperate climate and an excellent sunlight exposure, we have been growing our grapes in full respect of their own characteristics and allowing Vermentino grapes to manifest their utmost expression.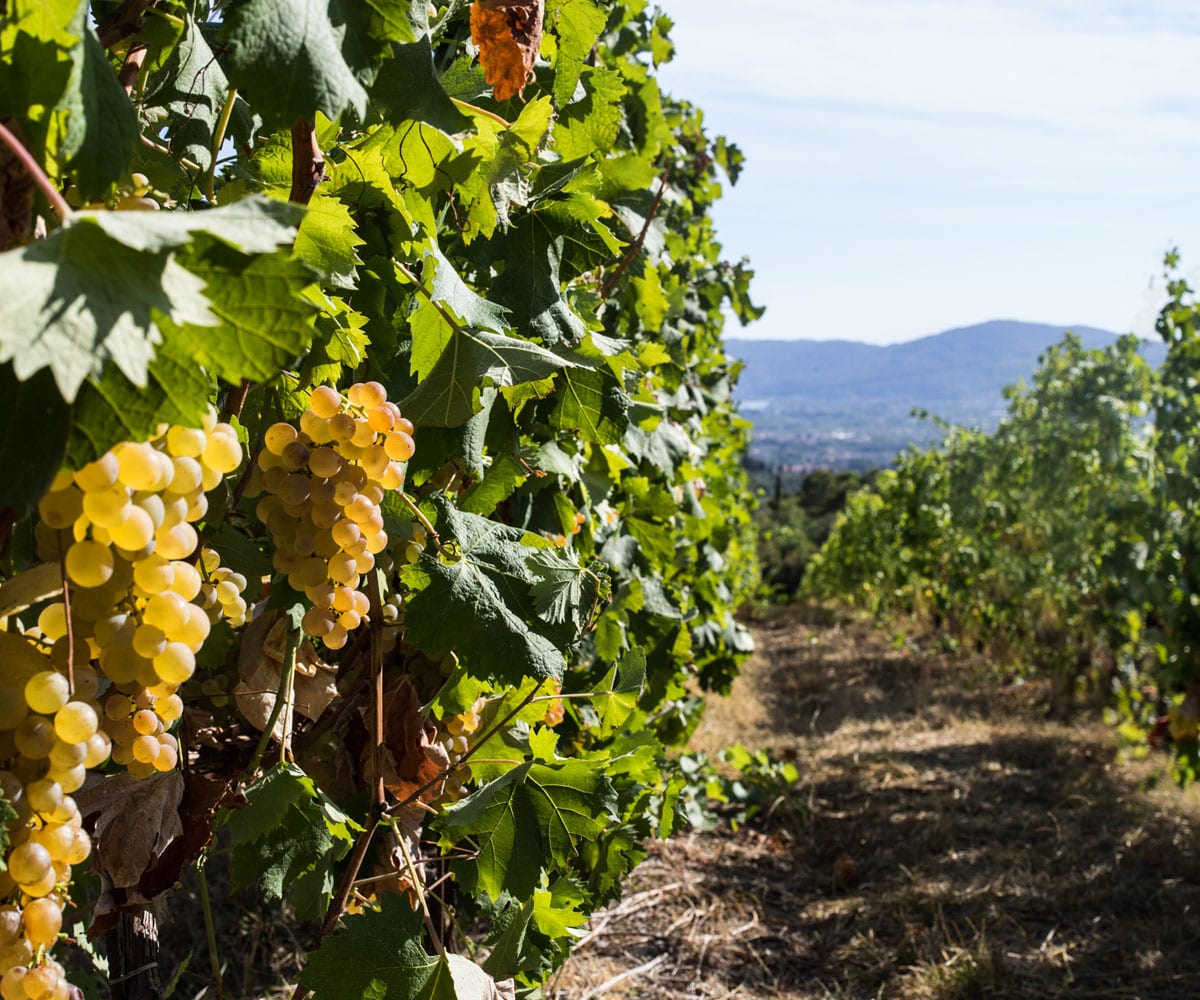 Our Winery and Our Vineyards:
between Sea and Hills
Our vineyards are located at different altitudes varying from 100 to 250 metres above sea level. They all benefit by a good exposure and by their sitting next to the Ligurian Sea. We train our vineyards using the Guyot system consisting in a 5,000 trunk-per-hectare density. We mostly grow Vermentino and Sangiovese grapes.
Our Technique:
Respect and Innovation
In managing our Winery House, we intermingle tradition and innovation and the two mutually support each other. As vineyardists, we believe in the full respect of soil and biodiversity, and commit ourselves to preserve them. Likewise, we try to restrain from manipulating our wines as far as possible in order to make a quality product, thus giving full expression to local grapes.